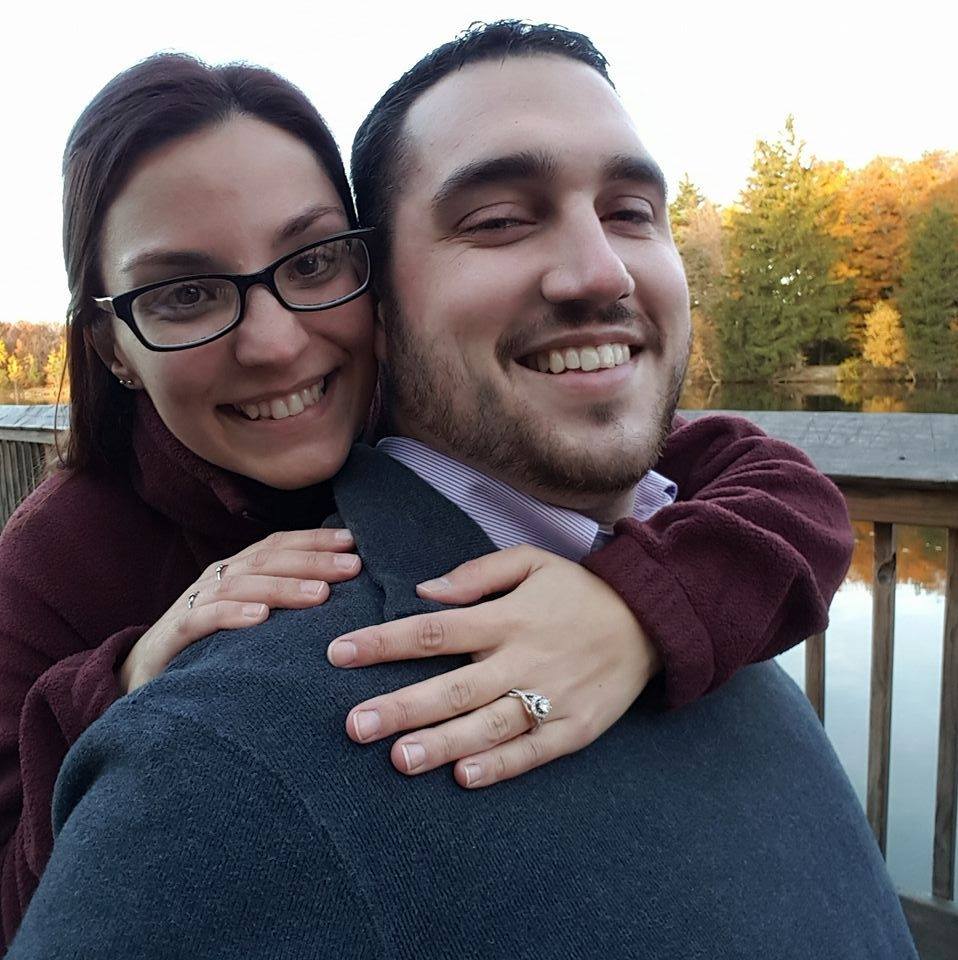 What do we do?
We are a Feline Hotel located in the Village of Hamburg. We treat your furry companions as part of our family in this feline only facility.
We have 14 deluxe enclosures for single cats and 4 rooms for families of cats to choose from, all reasonably priced with plenty of tail room. We provide toys, blankets, beds, litter and litter box so all you have to worry about is food!
Sarah is on site every day with the cats with the exception of vacations. During these times we have trained and trusted coverage to feed, clean, and play with the cats as well as handle appointments.
Our Story
Many times when owners travel, their cats are left at home with someone stopping in every few days. Sure, a cat can survive, but will it be happy and healthy during that time? What if something goes wrong? Many animals slow down their eating or stop completely if they are not used to being left alone for days at a time. Cats can mask sickness very well and certain illnesses have a quick onset. This leads me to why I have such a passion to take care of these kitties: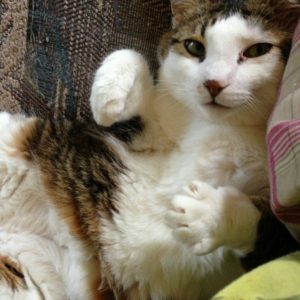 My husband and I went on a 10 day vacation. I had two people stopping over every other day (one person on Monday, Friday and one person Wednesday, Sunday). Neither person (due to them not being at my house consistently) noticed that my cat Alfred was not eating or drinking and was losing weight...fast.
Long story short, Alfred had an aggressive form of mouth cancer and by the time we got him to the vet, there was nothing they really could do for him but keep him as pain free as possible until nature ran it's course (we prayed for this option) or we had to put him down. Less than two months later Alfred stopped cooperating with taking his medicine and was getting to the point where he could barely eat so I held my 9 year old baby (he was my big baby!) ever so tightly while they put him down.
Alfred was so much more than just a pet. He was family. He is now our mascot (that's his goofy belly above!) and he is what our logo is based off of as a tribute to how much he meant to us.
Had we brought him somewhere to have his own little kitty vaca he probably would have gone to the vet sooner and maybe had a better chance at fighting the cancer. This is why we are so excited and eager to offer this service to you. To keep your furry family happy and healthy for you to come home to for many years to come.
About the Owner and Care Taker
My husband and I (Josh and Sarah Brunner) are the proud owners of The Cat's Pajamas. Developing a dream of mine to find a career that is both rewarding and that I truly enjoy.
I've been rescuing and raising kittens since I was in middle school along with my mom. When I graduated college I began rescuing and raising them on my own any time someone would bring them in to Just Pets, where I worked. I've raised kittens from less than a week old and adopted them out to loving, excited families. I also have seven years experience pet sitting for other's animals including cats, dogs, rabbits, ferrets, snakes, bearded dragons, cockatoos, and fish tanks.
The Cat's Pajamas was the opportunity that I was looking for, a true passion not a career, where I could take all of my previous experience and piece it all together to help others and meet some amazing kitties!
Josh comes from a business oriented family (you may recognize the last name throughout North Boston and Hamburg) and has a mind built for running a business of his own. Josh is the "behind the scenes" partner and will handle finances and marketing.
Enclosures vs. Rooms
To get more information on and see pictures of our enclosures and rooms, give a click 🙂